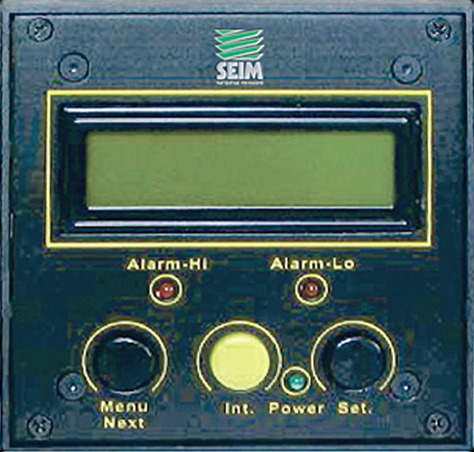 S311DS Electronic Flow Meter Display
The S311Ds Electronic Display for the MPV Series of Positive Displacement Flow Meters from SEIM represents an affordable and reliable display options for reading the flow rates of your MPV series Flow Meter. The S311DS includes some of the most popular options for a electronic flow meter display including a totalizer and programming capability to assist you in your reading.
Other S311DS features include:
Digital universal opto-isolated digital input
Digital input signal frequency measurement from 0.00015 Hz to 10 kHz.
Increment or decrement totalizing of the digital input signal
View of the frequency measurement and/or totalized value
Programmable retransmission of the input value frequency by the isolated analog output
Retransmission of the totalized value by the isolated digital output
Totalizer value is saved on non-volatile memory
Filter Programmable at 20 levels to stabilize reading
Two relay outputs (available on optional card) for alarms signalling
Easy navigation on the programming menu by three buttons on the panel front
4 digits display
Quick alarm configuration
Display contrast settable
Electrical requirments: 2 wires or 24v, pnp (24v), NAMUR, Photoelectric, Hall, 24V input, TTL, variable reluctance.