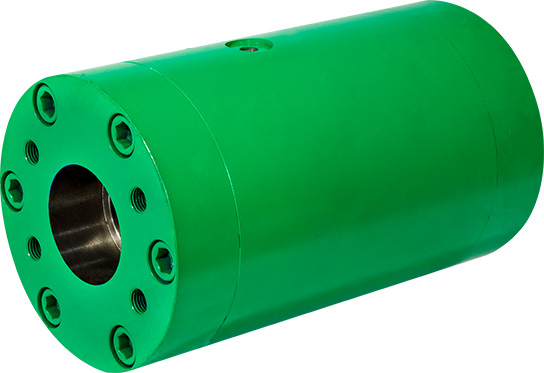 MPV060 Positive Displacement Screw Flowmeter
The MPV060 Positive Displacement Screw Flow Meter by SEIM utilizes three screws for added accuracy in measurement. The specialized shape of the precision ground screws ensures that their rotation corresponds to exact volume measurements which is in turn measured and quantatively determined by the highly accurate attached sensor.
The screws move when the liquid fluid medium it is measuring flows through it in either direction beginning rotation and measurement. When the meter is in full operation it produces a signal square wave which may be acquired directly by the PLC or processed by dedicated SEIM Display electronics.
The MPV060 is constructed in durable cast iron or steel with Steel internal parts and is SEIM's highest range flow meter in the MPV series. Higher flow ranges can also achieved but at lower accuracy, please contact a Shanley Pump and Equipment representative today for more information. Additional features include: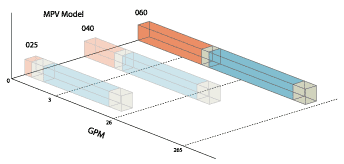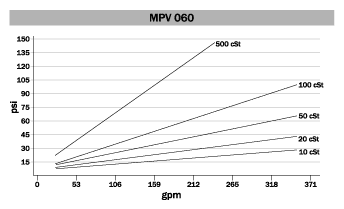 Features
Wide ranges of flow rates
High static pressure
excellent linearity in all flow rates
high precision under all operating conditions
low pressure drop, even with high viscosities
insensitivity to variations in pressure and temperature
Operability even at the highest viscosities
Robust, simple electronics
Bi-directional flow measurement
Horizontal or vertical installation
Doesn't require straight runs of pipe before or after meter like other flow meters
Very low noise, even at full operability
Affordable and durable
Applications
Oil dynamics and Hydraulic Systems
Power Generation including fuel transfer
Dosing systems
Test benches
Marine Fuel systems
Heavy and Medium Fuel Oils
Light Fuel Oils
Lube Oils
Flow Rate
7.6 - 154 GPM Standard / 231GPM Extended @ >0.5%
Operating Pressure
Up to 5,800 PSI
Standard operating Temperature
23°F to 230°F
Types of Fluid
Lubricant oils, chemically neutral mixes, hydraulic fluids, fuel oils, viscous fluids
Precision
>0.2% Standard / >0.5% Extended